Early Days Support with Craniosacral Therapy:
I work together with Craniosacral Therapist and Living Inquiries practitioner Philip Humphreys.
We combine Craniosacral Therapy with the work of Early Days Support,  as we give attention to your baby.  Together we can offer you what we consider the most complete postnatal support. It is an opportunity for both mother and baby to process and integrate their birth experiences, and can help the baby to resolve any tensions and compressions that are interfering with their ease of movement or wellbeing. It is a holistic and therapeutic process that can support you to move forward more freely and confidently into the next stage.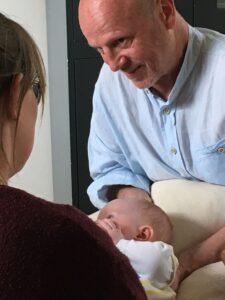 This way of working means both mother and baby have someone looking out for them. It acknowledges and supports the interconnection between you, the importance of this vital life giving bond and the co-regulation it facilitates, from which wellbeing can arise. While your baby has a treatment you as mother are also supported with whatever emerges and there is space for your own process. You can also have some Craniosacral Therapy work during the session, to support your postnatal body, mind and emotional self in its healing process.
These layers of support for you allow you to be more available, responsive and attuned to your baby. 
We work flexibly during the session, responding to your needs. This means your baby may have more than one treatment within the time, with breaks that allow settling, for processing and integration. 
We are currently offering this service by donation in Bradninch and in central Exeter at The Gandy Centre,  18 Gandy St, Exeter EX4 3LS.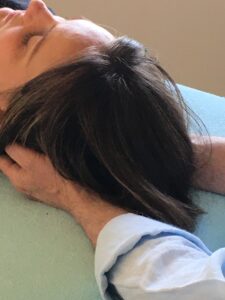 If you would like individual sessions of  Craniosacral Therapy for babies, children and adults, please see Phil's website, www.cranio-works.co.uk. You can contact him on 07804 895214 or at cranio.phil@gmail.com
© 2021Annie Reid Early Days Support. AllRights Reserved.