EARLY DAYS SUPPORT
One to one support  for parents in your own home or via internet, helping you meet the challenges of the first weeks with your newborn. 
Breastfeeding Support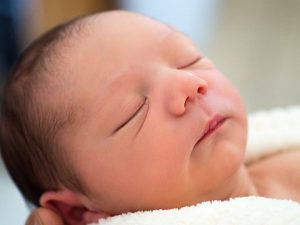 Enhancing Bonding and Attachment
Unsettled babies
Understanding your baby's behaviour and needs
Newborn Behavioural Observations (NBO)
Confidence building
Emotional wellbeing
Integrating the experience of labour and birth
Mindful Pregnancy Support
Mindful Parenting Support
Early Days Support Craniosacral Therapy
Planning your Early Days Support
Contact me via text, WhatsApp or email to discuss what support you would like and arrange a session (no charge).
Where
You may prefer a home visit or sessions via Skype/FaceTime/WhatsApp video or a combination of home and distance contact.
I live in mid Devon and can do home visits in a wide area (see map), including Exeter. Please ask if you live outside this area and would like a home visit as I will do my best to meet your needs. Costs (see page) may vary according to distance travelled.
When
Daytime, evening and weekend contacts available.
You may want one session or a series of sessions. They can be booked in advance as a package or arranged as we go along according to what arises.
A first meeting in pregnancy between 30 and 36 weeks, ideally with both parents, is an opportunity to consider the connection you already have with your baby and with each other and explore challenges and fears, especially relating to labour, birth, breastfeeding and the Early Days. This can support you in Mindful Pregnancy and preparation for Mindful Parenting.
When you have given birth I will see you as soon after as feels appropriate within the first week, if possible. You can contact me from hospital or home.
I offer breastfeeding support that is holistic and individual.
It is most effective to get support as soon as possible.
This is a combined session with Craniosacral Therapist and Living Inquiries practitioner Philip Humphreys. We consider this way of working to offer the most complete postnatal support. It combines Craniosacral Therapy with my holding and support,  as we give attention to your baby. It is an opportunity for processing and integrating the birth experience. This way of working means mother and baby both have someone looking out for them. While your baby has a treatment you are also supported and there is more space for your own process. You can also have some Craniosacral work, to support your postnatal body and mind in its healing process. We work flexibly during the session, responding to your needs. This means your baby may have more than one treatment within the time, with breaks that allow settling, for processing and integration. 
Phil also works from a practice in central Exeter if you would like more Craniosacral Therapy for babies and parents. Please see his website, www.cranio-works.co.uk .You can contact him on 07804 895214 or email cranio.phil@gmail.com
Daytime, evening and weekend contacts available.
Home visits in mid Devon and Exeter. Please ask if you live outside this area and would like a home visit and I will do my best to meet your needs. Costs (see page) vary according to distance travelled so please get in touch to see if I can make a home visit.
Face to face can be easier but if you prefer, or a home visit is not possible, we can talk on: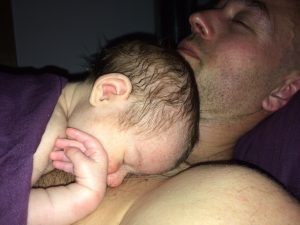 All Sessions include:
Emotional and practical support
Enhancing your connection with your baby, bonding, understanding and responding to your unique baby
Nurturing and confidence building
Identifying your resources
Building your resilience
Gift Cards are available for single or multiple sessions.
© 2019 Annie Reid Early Days Support. All Rights Reserved.